Fatimabi cancelled her week of Sufi whirling in Cala Jami (Sardinia).
She cancelled it one month ahead as she expected troubles when travelling in October.
Actually travelling to Sardinia and back is possible so if you are interested in participating in another event, in visiting Cala Jami or in going on an individual silent retreat, you are welcome!
Fatimabi plans to offer the Sufi whirling again in 2021. We will announce the date in time, here on the webiste and by sending out a newsletter.
If you wish to receive Cala Jami news about four times a year, just subscribe to our newsletter.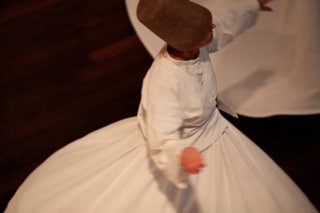 Again Fatimabi will lead us into the world of Sufi mystics, a world of love, devotion and ecstasy, into deep meditation and into the whirling of the dervishes, prayer in motion.
Where can we find God, if not in the hearts of lovers? We are lover, beloved and love itself. In the depths of our heart we find our home, our shrine, the presence of the One.
In the shared practice of the zikr – recitation of sacred words, usually combined with body movement – we remember our source, the sacred, the great, the powerful and sublime, the living One. God says, "I was a hidden treasure and longed to be known. Thus I created the universe."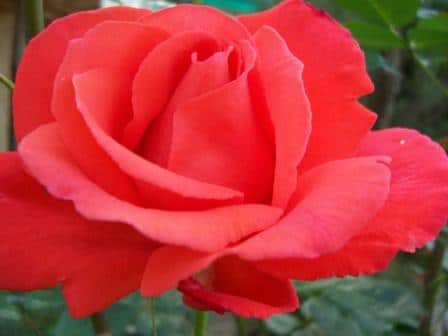 We taste the essence of the rose, the tenderness, depth and power of the path. We dance and sing both internally and externally, both still and moving, with our bodies, hearts and souls. Thus we experience our body as a temple, as a place of the blessed sacrament, and our heart as the altar in the temple.
In deep respect for the beauty of the Sufi path and the beauty of every seeker on the path, Fatimabi will sustain us on our path of awakening and realization.
She will teach us the whirling of the dervishes, the prayer in motion. We'll learn the technique and then again free ourselves from the form to let ourselves be guided by our hearts.

In the Sufi tradition, dreams are seen as a wonderful guide on our way. Some afternoons we will therefore dedicate to our dreams. In her sensitive and clear way, Fatimabi will guide us back into a dream we choose.
On other days we enjoy trips to magic spots in the hinterland and to the marvelous sea.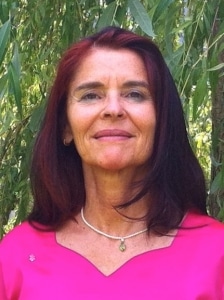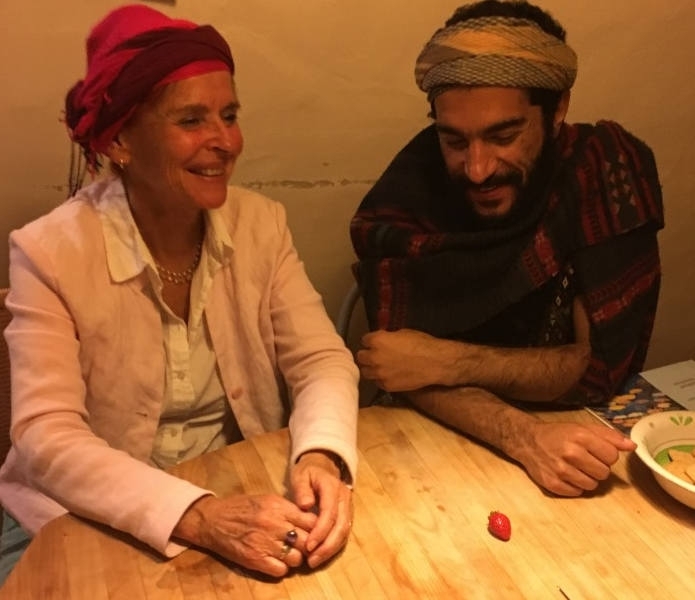 Fatimabi Monika Grieger is the founder and director of the Sufi Centre Omega in Zurich. She is a teacher and representative in the Sufi-Inayatiyya and a whirling dervish in the Mewlewi tradition. For more than 30 years, she has been guiding people on their spiritual path. In addition to her training in therapeutic pedagogy and supervision, she has an in-depth training in dream work, transpersonal psychology, healing and personality development. She works as a medical pedagogue with adolescents and – in her own office – as supervisor, coach and seminar teacher.
fatimabi@sufismus.ch
www.sufismus.ch
Seminar fee 290 €, reduced fee 220 €.
Full board: high quality, vegetarian, snacks and beverage included, Euro 35, – per day.
Accommodation: Euro 15,00 to 45,00 per day and person, depending on type of accommodation and if used as single or double. Available: tent (standard size or bigger ones), caravan, wooden cabin, comfortable rooms.
Travel costs not included. Please organize your journey to Sardinia yourself. Next airport and train station is Olbia, next harbors Olbia and Golfo Aranci.
Pick up at the airport, train station or harbor of Olbia or Golfo Aranci: Euro 15,00 per person / Euro 10,00 if more than one person per ride. You can choose to take the bus instead, we will provide more details when you register.
Other airports and harbors in Sardinia: Alghero and Cagliari (airports), Porto Torres and Cagliari (harbors). From there, by public transport it takes up to 5 hours to reach Olbia where we can pick you up.
Location:
Sufi Earth Spirit / Cala Jami
Via Paluneddu N. 1
07026 San Pantaleo di Olbia (SS)
Sardinia / Italy