CANCELED
The week with AHURA does not take place
Since unfortunately someone in the AHURA family is ill and also since it is not yet clear whether the travel and assembly restrictions will be resolved by June, the event has been canceled. Prepayments already made will of course be refunded. Alternatively, those who have registered and maybe already booked their trip could still wait for the cancellation and come to visit the Sufi Centre Cala Jami instead – if it will be possible. You might wish to spend some time in a beautiful nature surrounding in a spiritual atmosphere, or even go on individual retreat.
Contributions would of course be less as the seminar fee wouldn't be charged.
Of course we will contact everyone who is already registered in person.
Musical-poetic Sufi-Workshop with Mohammad Eghbal and AHURA
Heart opening through breath, sound, rhythm, mantric singing and poetry
with Mohammad und Christa Eghbal and their Sufi world music group AHURA

Cala Jami (Sardinien)
"Sound is nutrition of the soul"
gizah-i-ruh, Hazrat Inayat Khan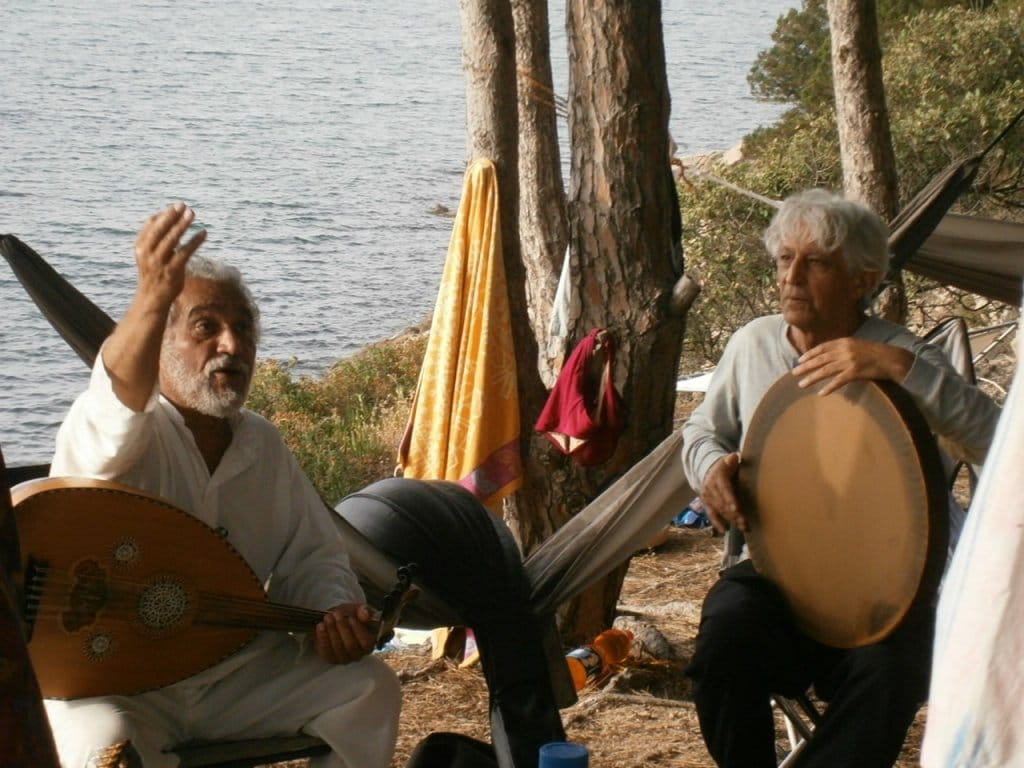 We only need to open the treasury of our hearts
and take out what we have already been given

Bawa Muhaiyaddeen
What kind of nutrition will be given to your heart during this week? The fragrance of timeless oriental wisdom, the ecstasy of soulful music and poetry, the beauty of the encounter of hearts, the power and magic of Sardinian nature?
Once again Mohammad, his wife Christa and other musicians of the group AHURA invite you to a workshop in Sardinia, at Sufi-Camp Cala Jami, amidst gorgeous hills and mountains and close to enchantig bays.
Mohammad inspires the participants to explore their voices, especially through the ZIKR, a mantric repetition of the so-called Beautiful Names of God, sacred, powerful syllables. Christa recites heart-opening Rumi poems and guides meditations.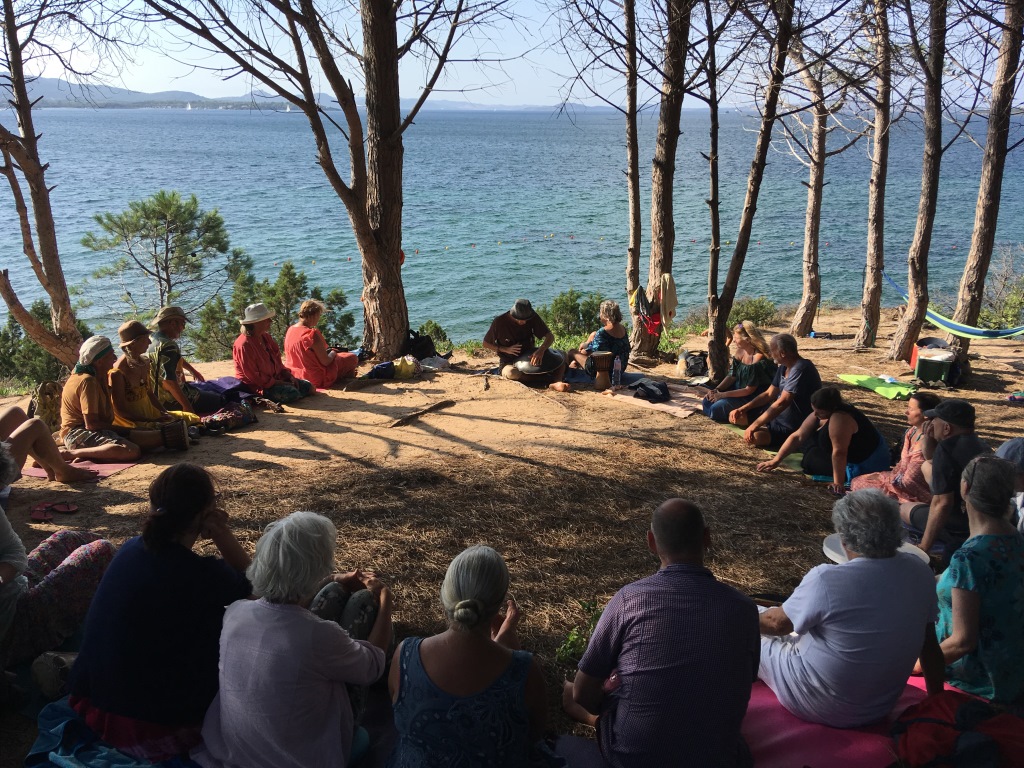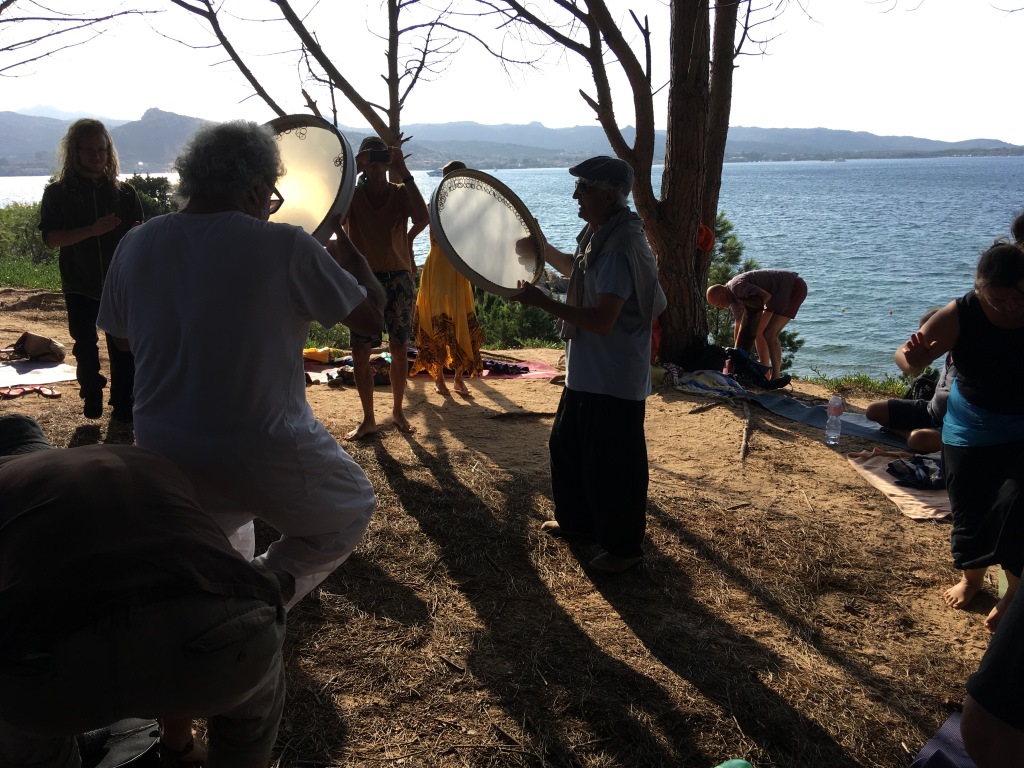 We connect with the plane of Oneness in the depths of our being and let resound the music of the soul.
Mohammad inspires us to get in touch with our inner natural sound, and to find our self-healing power through its purifying energy.
We sing, dance and whirl in the rhythm of the heartbeat and drums.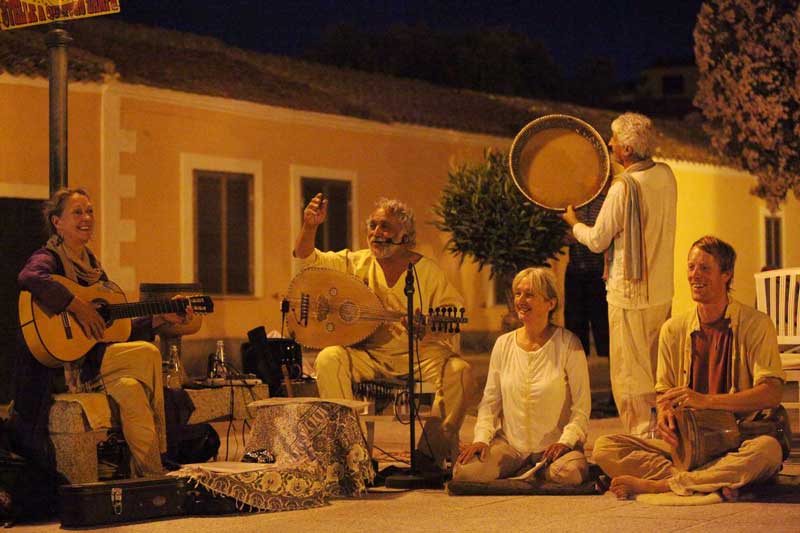 We have the opportunity to try out several musical instruments ourselves.
Several times during this week we will enjoy a beach workshop in a beautiful bay with pine tree forest and stunning views.
A rousing concert with Ahura is planned for the end of the week.
If you can stay longer: during the week after the workshop AHURA will still be at Cala Jami and Mohammad will offer individual sessions with instrumental lessons (Ney, Ud), voice development, Sufi wisdom and personal spiritual teachings. Contact: ahuraproject@aon.at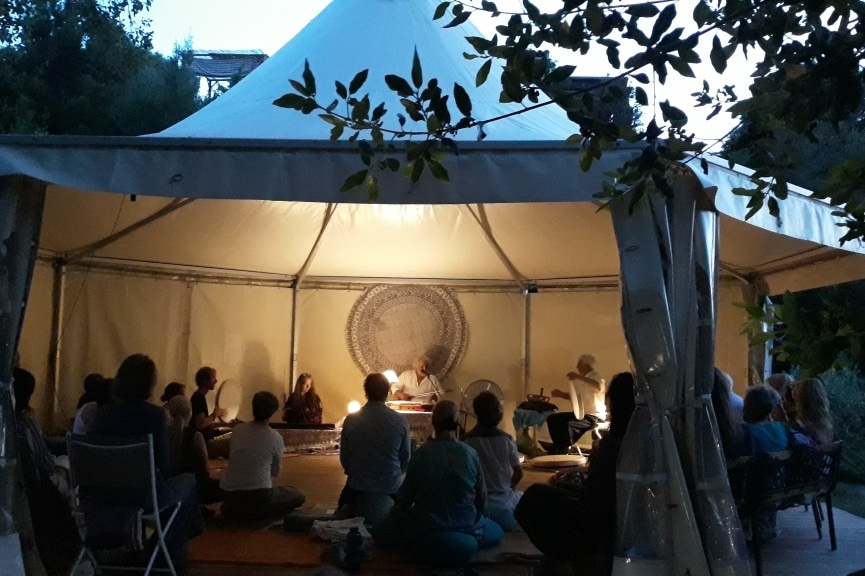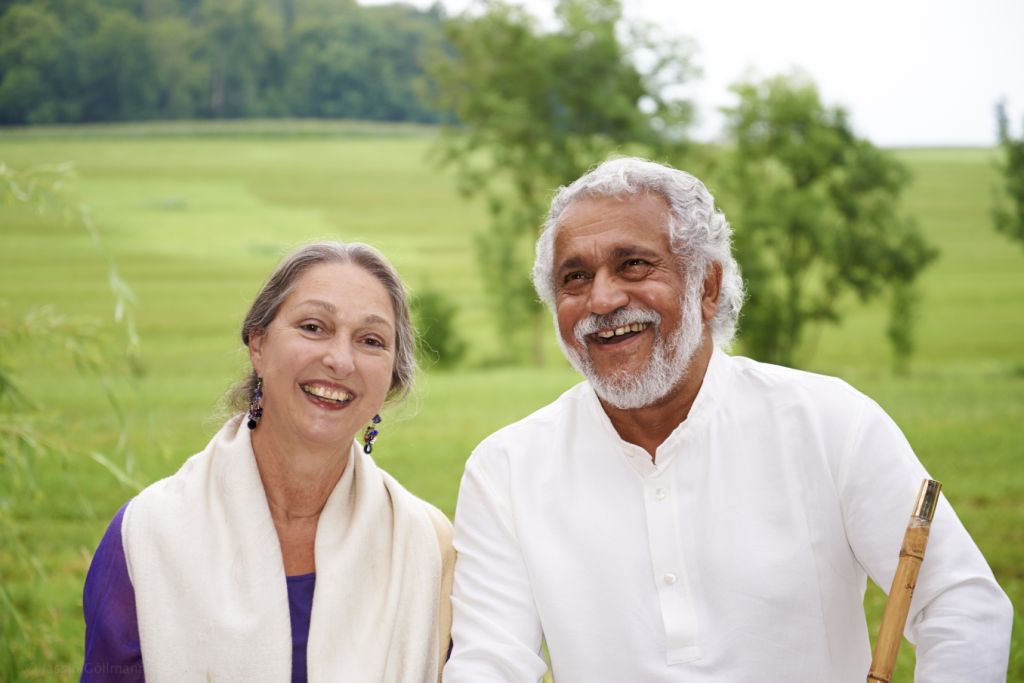 About AHURA
With Persian heart and western openness, Mohammad Eghbal integrates his life-experience of two worlds. His musical power is deeply inspired by his love for sound, music and the message of the great Sufi-mystics, especially Rumi.
Mohammad works with the sounds of his instruments, notably the NEY (pipe flute), the OUD (lute) and the DAFF (frame drum), as well as the ZIKR, sacred syllables that are repeated rhythmically. They affect the unconscious, where many solutions and possibilities are hidden.
In 1989 Mohammad founded the world music group AHURA. Since then, together with his three to eight-member group, he has given numerous concerts in Europe and the USA and participated in various projects for intercultural understanding. In a masterly way, AHURA combines oriental music with free improvisation and elements from various musical landscapes.
Mohammad will come to Cala Jami with three of his musicians, one of them his wife Christa. They will accompany the week with frame drums, vocals and other instruments.
The workshops with AHURA are a joint holistic activity.
Contact: ahuraproject@aon.at
More about Ahura and wonderful audio samples of their music: www.ahuraproject.jimdo.com
Seminar costs: Euro 300,-
Full board: Euro 35, – per day
Accommodation fee: Euro 20,00 to 45,00 per day, depending on the type of accommodation – standard tent or bigger tent, caravan, wooden cabin, single or double room. We will provide details on request.
Pick up at the airport, train station or harbor of Olbia: Euro 15,00 per person / Euro 10,00 if more than one person per ride. You can choose to take the bus instead, we will provide details when you register.
Excursion package for afternoon rides to sessions on the beach: expected Euro 25,00 to 30,00.
For more details and registration please contact us.
Place:
Sufi Earth Spirit / Cala Jami
Via Paluneddu N. 1
07026 San Pantaleo di Olbia (SS)
Italy